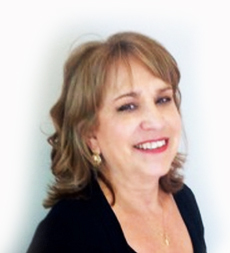 Jesse Goldman, Realtor, CCS
homesjess4u@mac.com
617-429-2335
Jesse has led a diverse career spanning almost 15 years as a Real Estate Broker, a RE Developer, including four years as a licensed RE Appraiser, all of which give Jesse a particular edge in understanding the market. Combine this knowledge with her strong background in marketing, sales and management, you have a devoted and insightful advocate for all your real estate needs.
Prior to meeting Kelly, the Owner/Broker at James Marcora Realty, Jesse had been recruited by some of the top producing companies such as Coldwell Banker Brookline, William Raveis Newton and Keller Williams Chestnut Hill, where she achieved many sales performance awards. However, Jesse chose to join James Marcora Realty in 2011 because of her affinity with Kelly's inherently intelligent and ethical business practices, which allows Jesse more flexibility and creativity to support her clients best interests.
Jesse's business continues to thrive due to her clients trust and complete confidence in referring their friends, family and business associates. Their satisfaction is the highest compliment she could receive.
Jesse grew up in West Roxbury, lived on Beacon Hill, in Brookline, Newton, Concord returning full circle to reside back in West Roxbury/Chestnut Hill.
Jesse loves to travel, volunteer at animal shelters, play classical piano, teach piano lessons to children and adults, and especially enjoys time spent with friends and family. Her avocation is a consuming lifetime passion for the healing arts, involving an ongoing study of anatomy, physiology, spirituality, and health care for people and animals.
Jesse and her team welcome the opportunity to help you with all your Read Estate needs. Contact her today to begin initiating your next endeavor.
"You can be assured that every detail will be taken care of in a professional manner, with the least amount of inconvenience to you. What's important to you is what matters to me. I look forward to working with you!" ..... Jesse
Testimonials
"Jesse was fantastic to work with. She took a lot of time to understand my needs and what I was looking for, and helped me find the exact right place for me. She guided me through the offer and negotiation process, saving me thousands of dollars, and helped make sure that the closing went smoothly. I could not have had a better agent."
- David Roberson
"I think Jesse is one of the best in the business. She worked with me every step of the way, and turned what could have been a nerve-wracking time into a positive experience. I highly recommend her services to anyone interested in buying or selling property."
"I work in the same market as Jesse and have dealt with her from both the perspective of a developer and a realtor. She goes the extra mile for her clients and has some long-standing client relationships. She is hard-working, professional and fair. I would recommend her if you are buying or selling Real Estate."
"Jesse is a dedicated and hardworking broker who will give her all to help you sell or find the perfect home. She was instrumental in getting our house ready and on the market at the most opportune time – we had an offer within four days and closed quickly thereafter. She is very knowledgeable about the market and the area, how to market a property and can help find the people you need to solve most issues."
Jesse helped me buy my house and was very attentive and kept at the job, even when I felt like taking a break! We found just the right home for me. She is very knowledgeable about the process of buying and selling real estate.
-Phyllis Prout
Natick, MA
Jesse helped me sell my condo and then find my new condo. She went above and beyond on both the sale of the old condo and the purchase of a new place. By following her advice, I had a buyer for my old condo within 10 days of listing it, during a time when real estate was moving very slowly. Jesse took the time to get to know me and what I wanted, which definitely helped in my search. I highly recommed Jesse.
-Denise Fleming
Canton, MA